Women dreamed of it, Nuxe created it! A scented body lotion with a sensational texture and the aroma of the Prodigieux range, which includes the Greek women's favorite item, the dry care oil.
By Mania Bousmpoura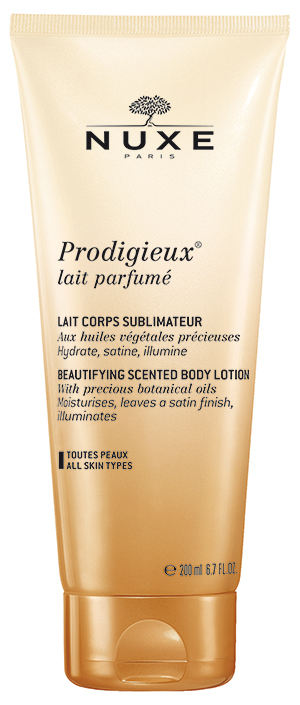 The scented Prodigieux® Body Lotion takes care of the skin and it offers long-lasting hydration thanks to its unique formula -with percentage of naturalness 91.2% – which is enriched with 6 precious herbal oils: camellia, argan, sweet almond, macadamia, hazelnut and borage.
The slightly iridescent texture is instantly absorbed offering a discreet glow to the skin. In its heart beats the highly addictive fragrance of Huile Prodigieuse®, with its outstanding notes of orange blossom, magnolia and vanilia. A valuable body lotion for irresistible skin.
And what do the women, who have already tried it on, say? That they felt their skin softer and moisturized, with improved appearance, more radiant, smoother but also consistent! And because I am among them, I agree with what has been recorded but I'd like to add that when using this wonderful body lotion, you feel that you take care of your body with a valuable product which highlights your femininity throughout the day. I suggest that you try it on, ideally in combination with the shower gel of the Prodigieux range and, of course, with the unique oil treatment, which should not be missing from any boudoir!