It is an absolutely safe injectable material which has been used at least in the last 15 years. The hyaluronic acid offers a more youthful appearance directly in combination with a natural result.
by Mania Bousmpoura, with the contribution of the Plastic Surgeon Apostolos Gaitanis
It is skin friendly since it is a natural component of the human body and it does not cause any allergies. It is used in an injectable form to fill any kind of facial wrinkles. However, its action is not limited to filling wrinkles. It is used all over the face (mesotherapy) in order to offer radiance but also hydration from the inside. It can also be applied in case we want to add volume to the lips, cheekbones or cheeks. These areas usually lose their volume as time goes by and the face looks as if it is empty. The hyaluronic application offers as a result a more youthful appearance naturally. So, hyaluronic acid is the miraculous implant that makes us look younger!
Different types for different applications
Apart from applying the material at the appropriate points in order to achieve the right result, the application of the right type of hyaluronic in each area by the expert is also of great importance. Thus, thinner material will be used in the outermost layers of the skin, while more viscous material is suitable for the expression wrinkle lines. Depending on the type of the hyaluronic acid, it can be applied in various areas on the face in order to:
1. Restore facial volume, including areas such as the cheeks, cheekbones and chin (duration: 18 to 24 months).
2. Improve creases in the cheeks, chin, the lower third of the face and nasolabial folds or fill scars (duration: up to 15 months).
3. Improve the areas around the lips, mouth and eyes, as well as reduce the appearance of fine lines (duration: up to 12 months).
The advantages of the new injectable materials
There is very little chance of side effects and problems caused by the new injectable materials. The aesthetic result they offer is now more predictable than before but also it looks much more natural without revealing that the area has been treated. They are easier to use as well as long-lasting as they may last up to 24 months. Recovery time is not needed and they offer a natural lifting effect non-invasively.
New indication for the eyes TEAR TROUGH
The injectable material (Juvederm Volbella) can be used in the area around the eyes, especially in the much discussed and difficult area called Tear Trough! The results it offers are really exceptional and the injection process is quite simple. However, very good knowledge of the anatomy of the area as well as careful planning before the injection by the doctor are required.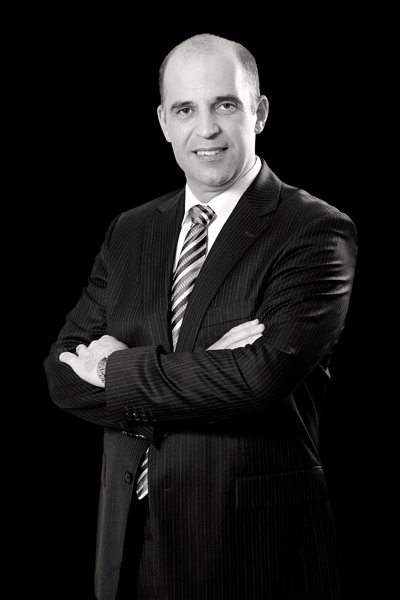 The plastic surgeon, Apostolos Gaitanis, MD CCST, is a member of the Hellenic Society of Aesthetic Surgery and the International Society of Aesthetic Plastic Surgeons ISAPS. He is also a partner of the Athens Medical Center and the Interbalkan Medical Center of Thessaloniki
www.agaitanis.gr Athens – Kifissia – Thessaloniki